I created a set of romantic tags and I want to share one of them with you. We all love hearts, rounded bracket frames and shapes because they are great with any theme, vintage or modern, for children or adults. Just change the color of the shape to coordinate your papers or background and you are all set.
Have a little taste of my designs and download this free shape offered in two different formats: svg and gsd. Both cut really well. Included is the background and the insert for you to write something or add a photo.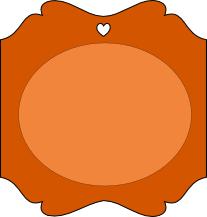 To download the .gsd version, click HERE.
To download the .svg version, click HERE.
I really hope you like it.
This is the full set of romantic tags from the Enchant Art website: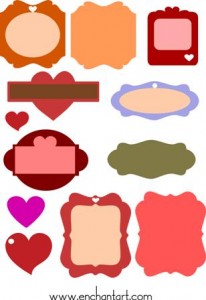 To find out more about this set and purchase it, click here.
These are some of my cuts from the set: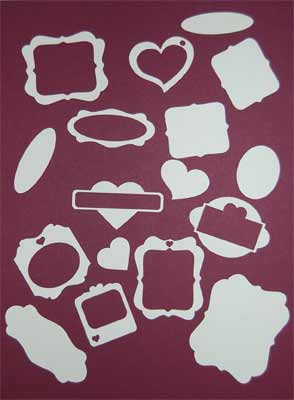 Enjoy it and if you have pictures of a project where you use this or any of the Enchant Art products, I would be happy to publish them in this blog.
Tags: free gsd file, free romantic tags, free svg