We started a new year my friends! Did you make your resolutions? Or at least thought about some goals? I have a few, one is to be more organized with my time. Sometimes the day goes so fast and I hardly did all the things that I wanted to do. But everyday I'm very thankful to have people in my life that encourage me and make me want to be better.
Another matter that I would love to keep in control is to scrap and journal the pictures that I have. Maybe you are in my same situation, little time and lots of things to do. Don't feel overwhelmed (that's what I repeat to myself); instead, try to first organize those pictures by year and month and then take them by ocassion and open Microsoft Word or any other word processor that you have, and write whatever you remember from that moment or maybe just what those pictures inspire in you now.
Once you have that, whenever you feel like putting those pictures and words together, grab a digital scrapbook paper and construct a layout page. To help you out, I have some free layouts that are easy to incorporate with many pictures.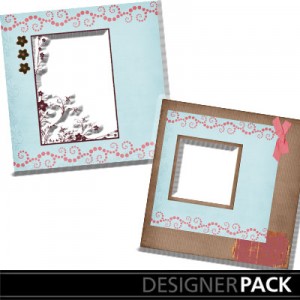 And this is the link for them: http://www.mymemories.com/store/share_the_memories_kit_1
Another set is this one:

And the link to download it is here: http://www.mymemories.com/store/share_the_memories_kit_2
Here's one more set:
And the link to download it is here: http://www.mymemories.com/store/share_the_memories_kit_3
These packs come with solid papers, tags, papers with circles, flowers, eyelets, etc.
You can collect all these papers for free! And you can use them with any program that can handle pictures. Also, you can get a more specific program, My Memory Suite. This software makes any person a digital scrapbooker, even if you don't have any experience.
Use this coupon code: STMMMS36086 to get a $10 discount off the purchase of the My Memories Suite Scrapbook software and a $10 coupon for the MyMemories.com store – a $20 value!
We are going to have a contest very soon! Have a wonderful day and keep creating memories for the future!
Glenda
Tags: My Memories Scrapbook freebies, Scrapbook Free Layout Day