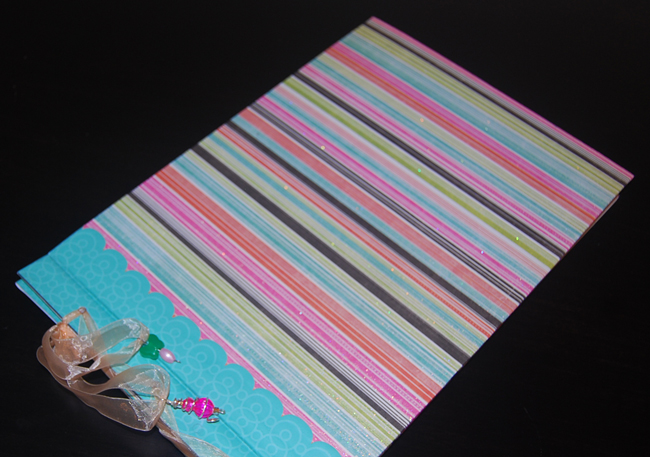 I made this scrapbook using the WRMK design paper Tiffany. It was a lot of fun to put it together and think what would be the best way to bind it. Since I wanted to give the owner of it some flexibility to change the order of the pages or to add more pages, I decided to make a side binding using ribbon and adorned with metal and beads.
The main focus in this album are the pictures that are going to be inside, so I created mats for the pictures as well as blank pages with pockets to add pictures and also memorabilia.
If you'd like more information about this photo album, please click here. If you'd like to get the paper collection to make your own, click here. And, if you'd like this album made by me using other colors or paper collection, send me an email to gcastillo@enchantart.com I would be happy to make one of a kind album for you or for a gift. All the materials used are acid free to preserve the contents for generations.
Here are other pictures of the pages:
As you can see, all the pages are coordinated and can handle multiple photos and journaling. 
Tags: handmade books, handmade scrapbook, photo book, scrapbook, tiffany scrapbook