Take a look at these Coffin Box templates from My Memories. They are so cute. I plan to print some of these and fill them with candy for family and friends.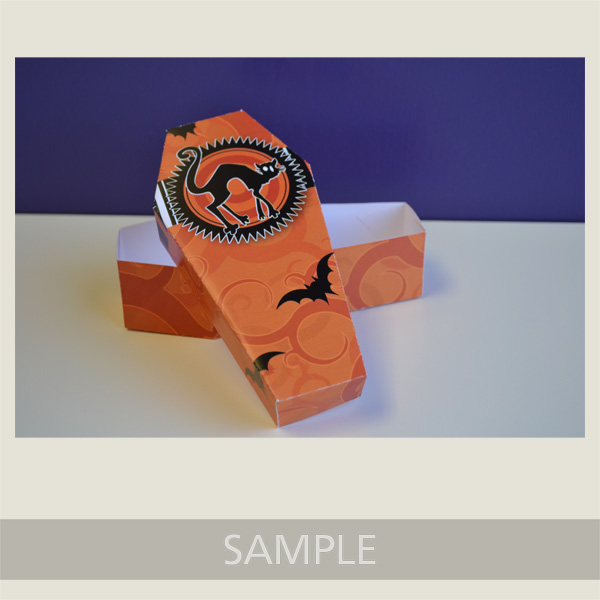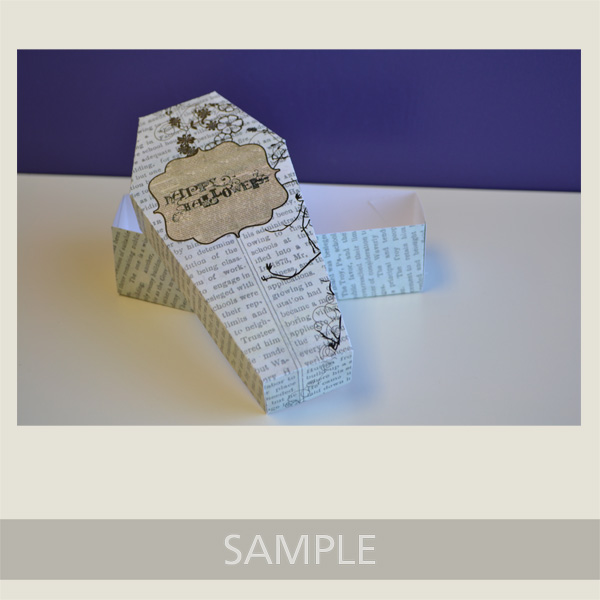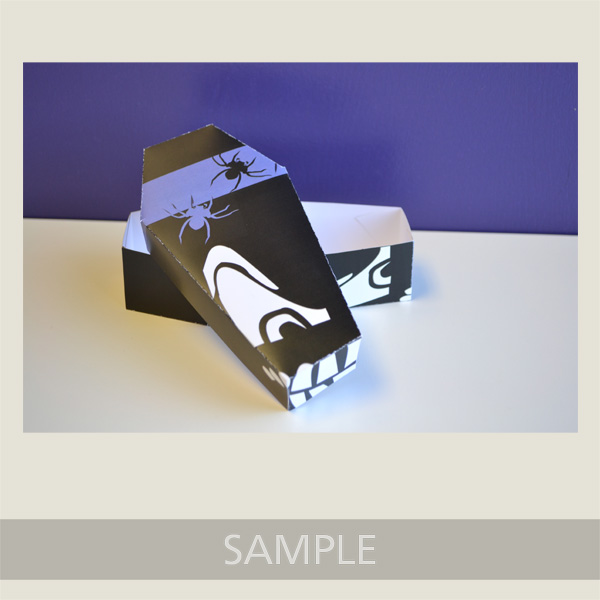 Here are the easy instructions how to make them: 
1. Print your Coffin Box templates on cardstock and gather supplies.
Be sure to set your margins as close to 0 as possible.
(Recommended supplies: small craft scissors, bone folder, glue runner, ruler)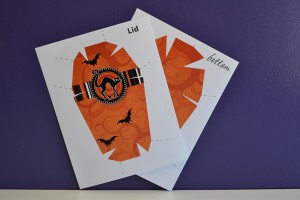 2. Using the scissors cut along outside edges.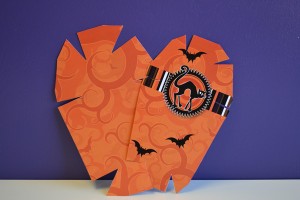 3. Using a bone folder and a ruler, score from each corner to corner, including all inside and outside corners.There should be a total of 13 score lines.
TIP: Use the tip of a bone folder and trace along the edge of a ruler to create score lines on your project.
4. For this tutorial, the score lines have been outlines in orange to make them easier to see.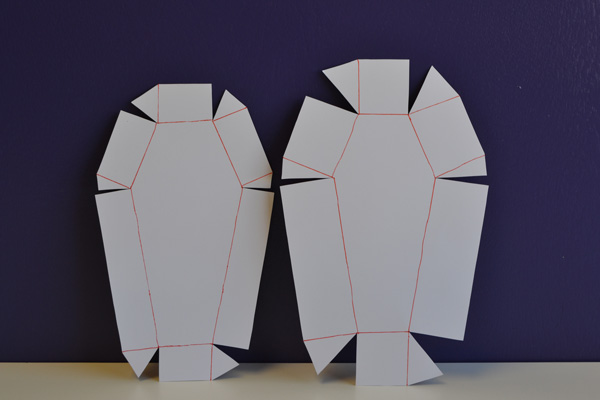 5. Use the bone bolder and fold all score lines toward the white side of the paper.
6. Apply glue to all triangular shaped tabs.There should be a total of 6 tabs.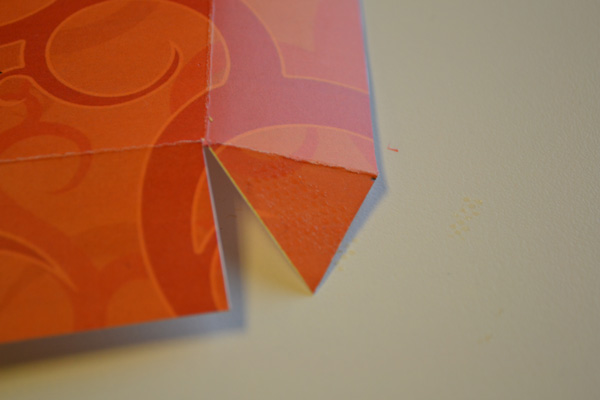 7. Bring the sides up and apply the tab to the back of the side piece next to it.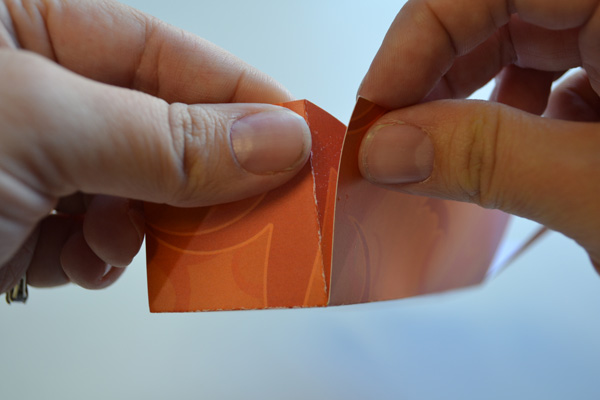 8. If using glue and not a glue runner, you can use paper clips to hold the tabs in place while your glue sets and dries. 
9. Enjoy your Coffin Box.
 TIP: These boxes can be filled with candy, brownies, or any other treat. Also work great as centerpieces or treat boxes.
 The templates can be printed using any program that allows you to open pictures. In order to download the files just click on the links under the first three pictures and that will take you to MM website, download the "General  Zip" file to your computer.
 If you are interested in getting the software, use the coupon code STMMMS36086 at My Memories upon checkout, you'll receive a $10 discount off the purchase of the My Memories Suite Scrapbook software and a $10 coupon for the MyMemories.com store – a $20 value!
I hope you have a super fun time creating these boxes and giving them to others!
Glenda
Tags: coffin boxes templates, halloween treats boxes, templates for coffins