I recently created this super nice book inspired on the nature around me. I love to see butterflies in the garden, flying freely, showing their beauty with graceful movements. Let me share with you how I made it: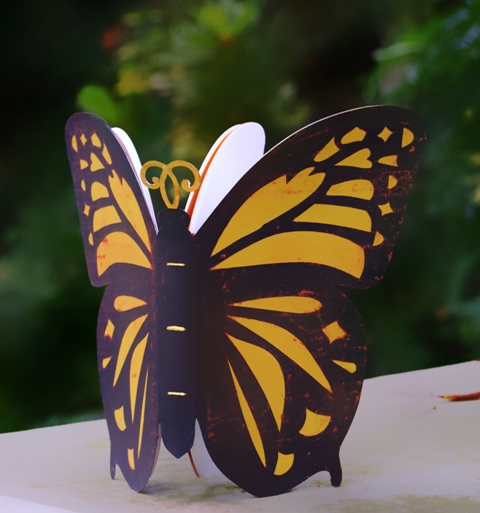 First, I use the templates offered at Enchant Art, if you'd like to see them, click here. For the front, I used two different colors of cardstock since I decided to create the two colored butterfly. There is a template for plain wings plus embellishments to put on top of the wings and wings with swirly cuts.  All of them are adorable!

For the inside pages, I used some cream colored paper. I also used a yellow colored ribbon to bind the pages to the cover.
The instructions are very easy to follow and you can print them since they are in a .pdf file. The inside of my book looks like this: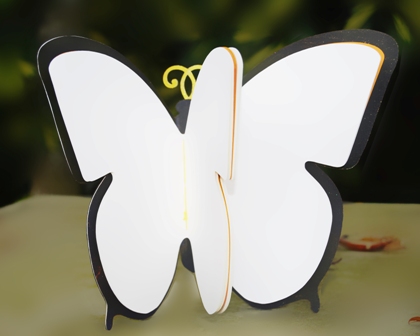 There are also four different journaling cards and embellishments included. I can use these cards and embellishments for another project too: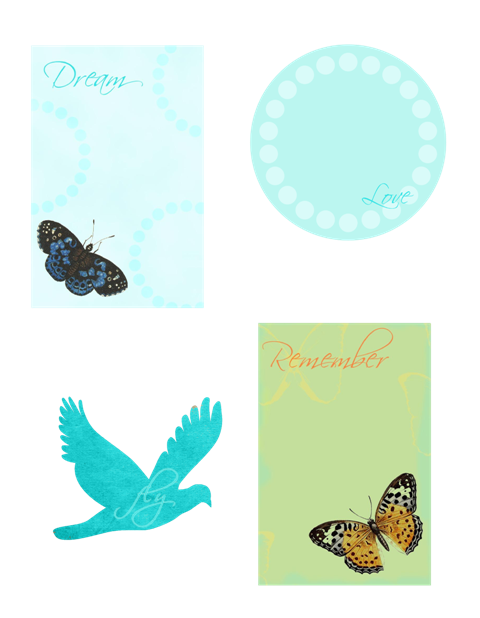 I'm very happy with my finished book. I plan to write some poems and thoughts there.
I also want to cut more of the butterflies as decorations for my house, so I will not include the pages and only use the covers. They will look great if I hand them with a ribbon or string or just put them on a table, since the butterfly can stand without extra support.
So many ideas…
Tags: butterfly book, handmade butterfly book, template for butterfly book