The suspense is killing everybody. We all want to know how much the eCraft will cost. Here are the MSRP price for the first released model of the eCraft. Consider that these are the prices for the 12″x unlimited length of paper. Craftwell is coming out with the 30″ wide machine; the price for that model is not determined but soon we will know.
eCraft basic (colored) model: MSRP $349.99 includes 1 SD Image card, 2 Black pens, 5 Blades, Paper Tray, Roller Attachment, eCraftshop Professional Design Software (download) and the USB Cable
eCraft Deluxe (black) model: MSRP ? includes 2 SD Image cards
eCraft Professional (silver) model: MSRP ? includes 2 SD Image cards
The software for the eCraft is the eCraftShop design software. This will be included with the eCraft. The software will be released by August and you will be downloading it once you register your machine. The SD cards are going to be loaded with hundreds of images that you can re-size and cut using different materials.
Here are the colors, choose one…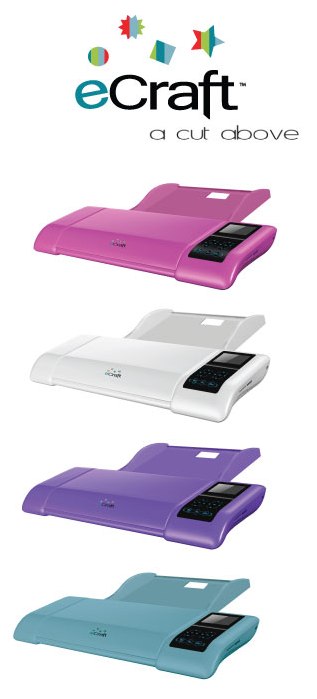 Tags: ecraft craftwell