Here are the pictures of some of my projects. They were so much fun to create and share.
This is my Bracket Mini-Album, which I made using the Silhouette and the file that I shared with you previously. Since the Silhouette can't cut chipboard, I glued two pages together to make this album sturdier.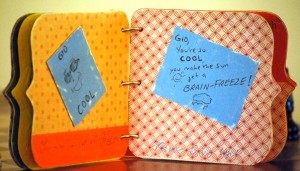 This cute cat card was made using the cat file that I created. My son liked it and that was my best reward.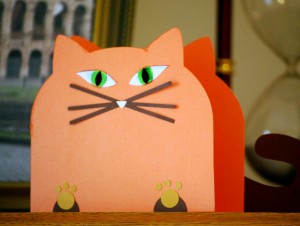 If you have the Silhouette, you can download the files for both projects by going to the "GSD, SVG Files" section of my blog.
If you want these designs but don't have any digital cutter, let me know and I can convert them into the PDF format; you would then be able to print them and then cut them by hand.
Take care and happy crafting!
Tags: die cut machine, handmade cards