If you create or find an .svg file (default Inkscape file format), you can cut it directly from Inkscape. You don't have to convert the file to any other digital cutter format. This is very convenient since the cutting is going to be smoother when you do it directly from the program where the file was originally made. When you export a file, it will export but with additional nodes in it,  making the file difficult to cut unless you clean those nodes. If you want to cut directly from Inkscape, follow these steps: 
Open the file in Inkscape if it's not open yet. Make sure the image has a Stroke line. I prefer to make mine black to make things easier.
Using the Select tool, select all the images you want to cut.
Click on File, Print. 
On the Print window, click on Graphtec Craft ROBO. Click on the Preferences button, the Printing Preferences window will open.

On the Printing Preferences, for Paper Size: use the ISO A4. Now, click on the box next to Use Carrier Sheet to insert a check mark. On Margins: select Expanded. Make sure the Design Orientation is the same as to the page orientation of your screen. All these are in the Basic Setup tab.

Now, click on the other tab from the same window; that is Cutline Settings tab. Click on Modify Color if your color line is not selected already. Click on the Controller button. The Craft ROBO Controller window will open.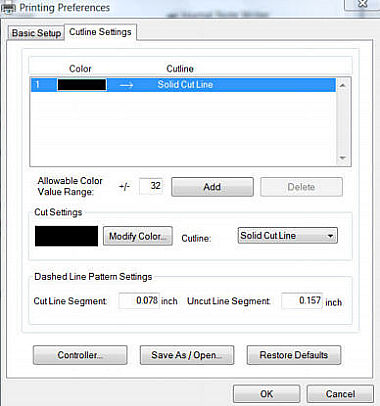 On the Craft ROBO Controller window, select the Media Type and adjust the Speed and Thickness according to the paper or cardstock that you are going to cut. Click on the Close button.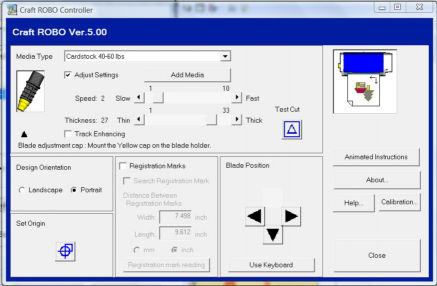 Click OK on the Printing Preferences window. It will close.
Click on Print on the Print window.
A small window will appear prompting you to click OK to start cutting. Click OK.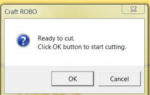 Immediately you will see the Silhouette cutting from Inkscape.
I hope you can give it a try since it's almost like using a regular printer and you can have great results. I did this using the latest version of Inkscape, which you can download it free at www.inkscape.org.
Tags: how to print from inkscape to the silhouette, Inkscape tutorial, using silhouette with inkscape